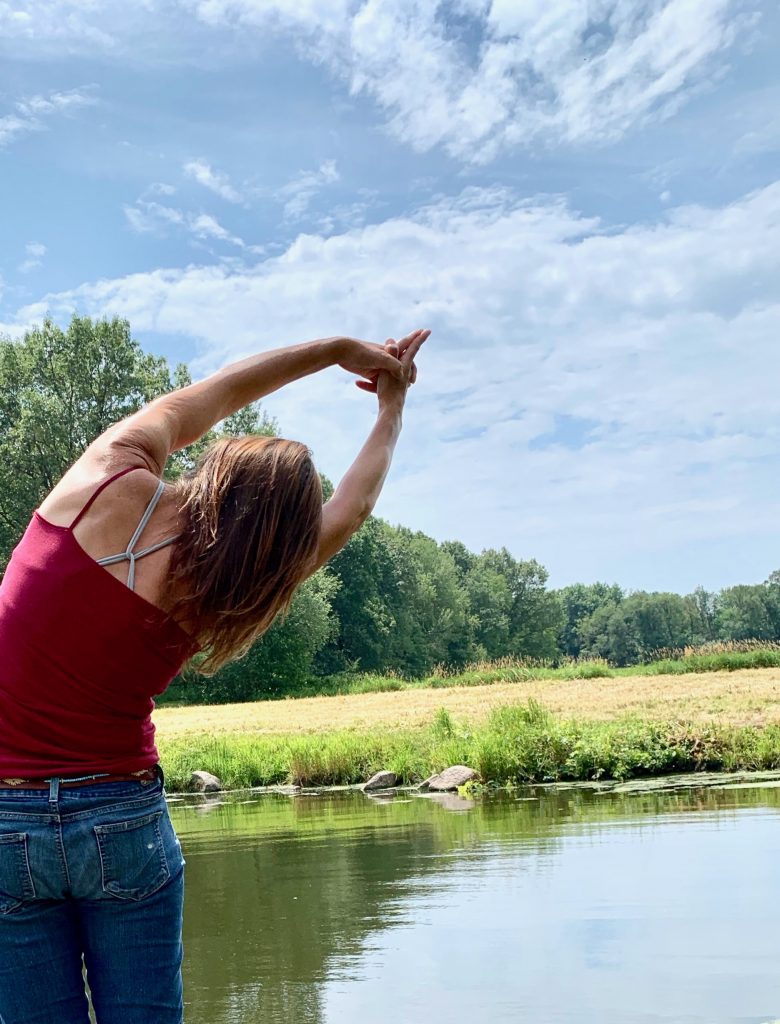 Do you ever feel hyper-connected with everyone else in the world, but disconnected with yourself?  
Feeling scattered, anxious and misaligned is epidemic. Life seems always hectic as we spend hours fulfilling obligations, and unwind with social media and screen time. We forget that we, as living beings, are physically and emotionally rooted in Nature. Reconnecting with our natural essence, our true "nature", calms, rebalances and stabilizes us.
Simply spending time "in Nature" is not enough. In order to fully connect with our essence, we need to be fully present and aware. We need to create distance from our obligations, quiet our mind, and allow ourselves to fully engage in the natural environment to benefit.  
This Soul Farm retreat combines yoga, mediation, ceremony, and other practices, to explore the root building blocks of our world and ourselves; fire, earth, water, air and ether. This retreat will help us connect to:
Fire with two fire ceremonies at the Soul Farm fire pit for focus, change, and transformation
Water with ceremony at the Soul Farm ponds for creativity and fluidity
Earth with forest bathing in the Soul Farm forest to re-root and re-ground
Air and Ether with guided meditative exploration of our big, open sky at Soul Farm to connect to air, ether, and higher knowledge and wisdom
Of course, we excel in yoga! Our yoga practices will explore the elements in the physical body, and our special guided meditations will explore all elements in the emotional body. 
And, the connection to our environment doesn't end at the mat. We will enjoy Soul Farm's signature Farm-to-Table meals, featuring locally sourced and in-season ingredients. 
Accommodations include four comfortable beds in our bunkhouse, and two comfortable twin beds each in two walled "glamping" tents. If you are one of those who listen to nature sound recordings to fall asleep (my favorites are crickets or rainstorms), you won't need them at Soul Farm. Bullfrogs, crickets and breezes will sing you to sleep. 
We have hot and cold running water in our outdoor bathhouse, and showering while feeling a warm breeze and gazing at the blue sky is heavenly.
We also have two twins and a bath in our farmhouse. All accommodations are first-come, first-serve.
You have two opportunities to experience this special retreat this year. Whether you come solo, or bring a friend (or two) along, register early to save the perfect spot for you.
The Nature of You /Retreat 1
Begins Friday, September 6, 5:00pm
Ends Sunday, September 8, noon
The Nature of You /Retreat 2
Begins Friday, September 27, 5:00pm
Ends Sunday, September 29, noon