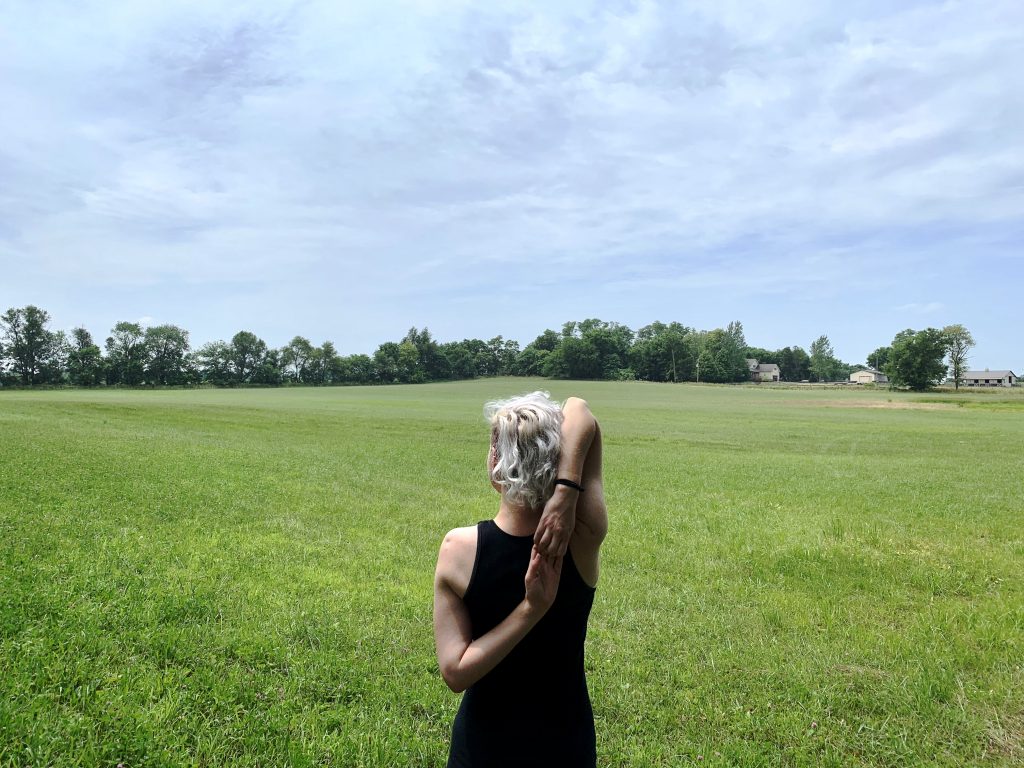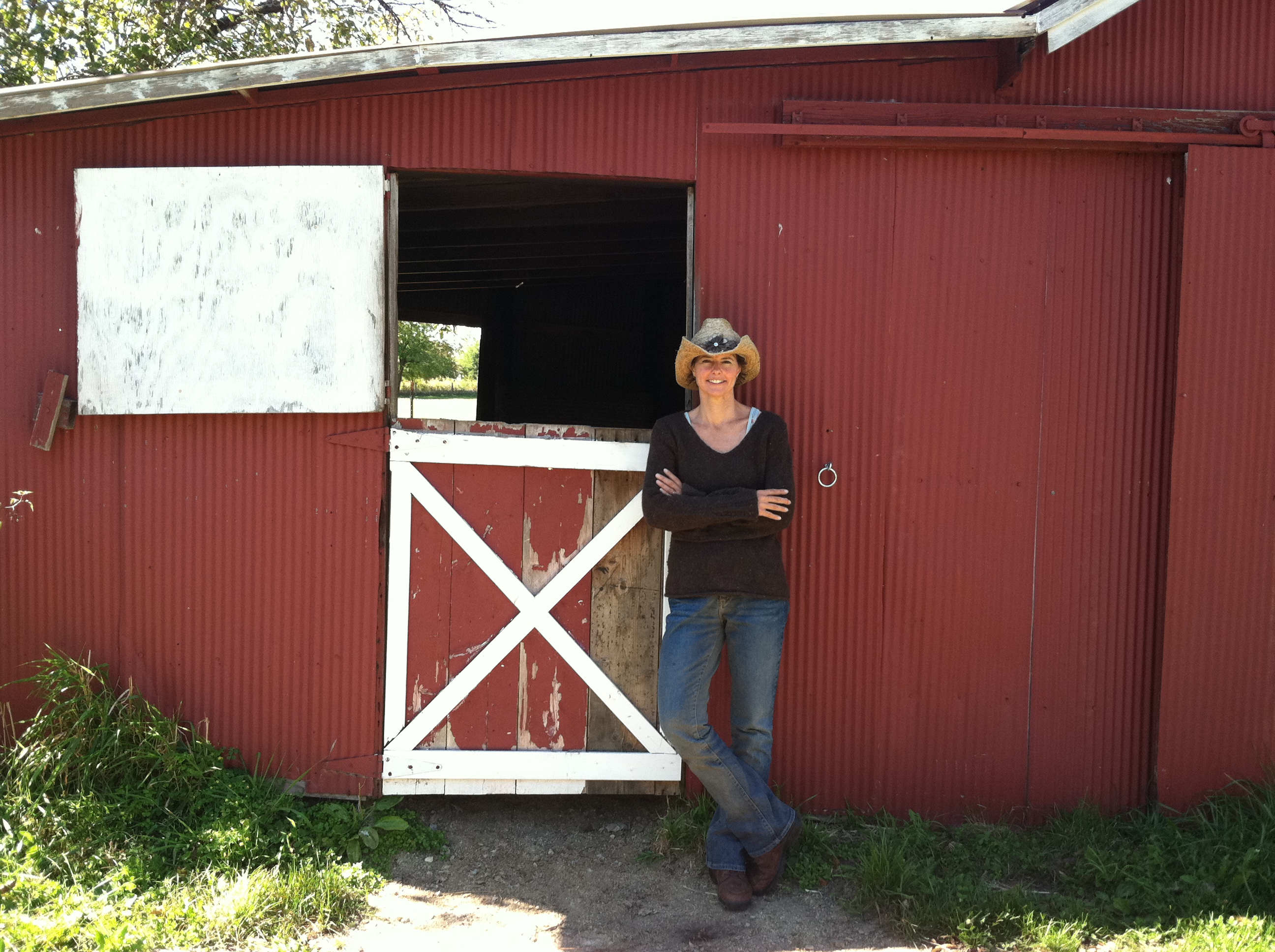 Welcome to Soul Farm
I'm Judi Harvin, the owner and chief dreaming officer of Soul Farm Retreats, located two hours west of Chicago, near Amboy, Illinois. A retreat at Soul Farm will bring you back to your roots...through yoga, meditation, good food and friends, and acres of fields, forests, and ponds. Leave your busy life for a bit, and reconnect with your deeper life within.
I believe that true yoga is a philosophy that isn't east or west. Soul Farm's yoga is Midwest. We love listening to the bullfrogs and birds as we meditate. We love the view of the tall oaks above us as we practice our yoga outside, or gazing into the woods past the ponds as we hit a Warrior II in our ancient Yoga Barn. Soul Farm Retreat's philosophy is to keep our practice close to home, in our own ecosystem. Read more about our retreats here.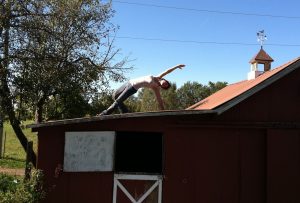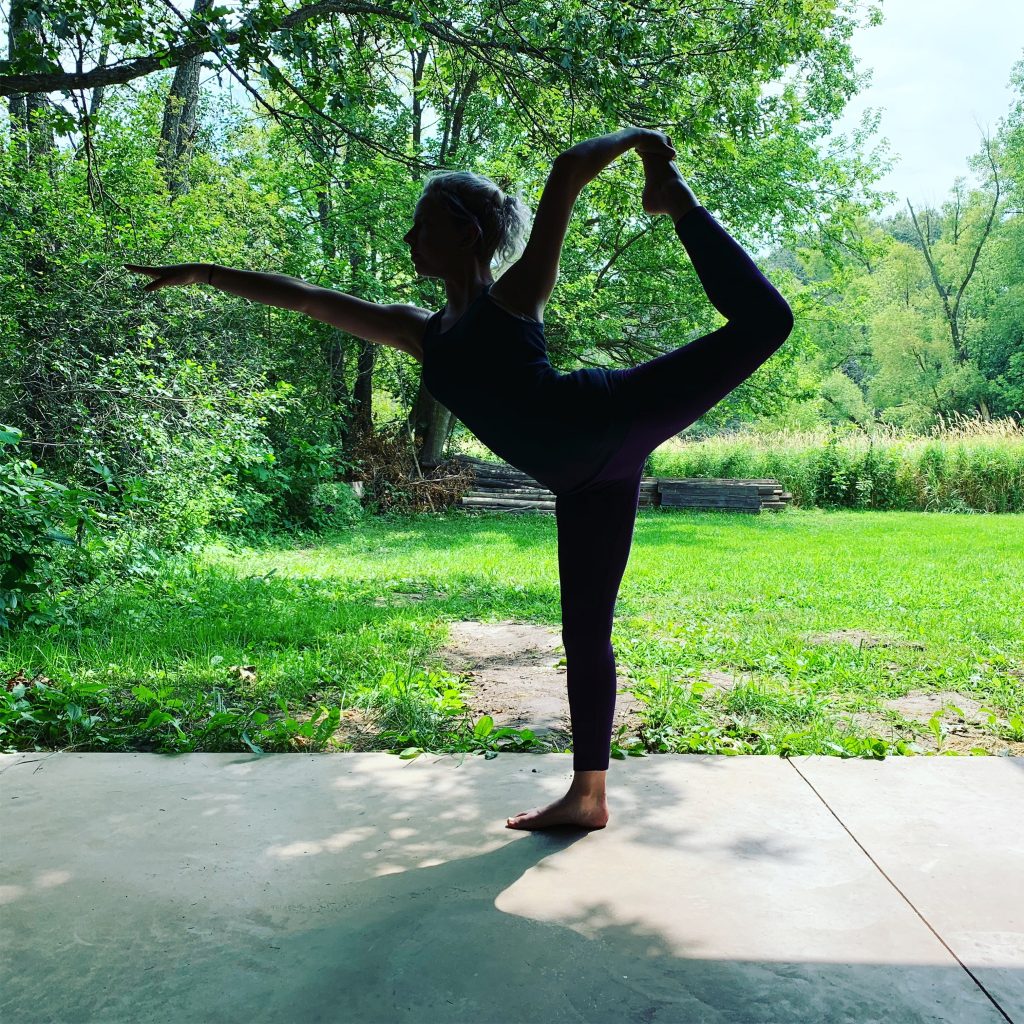 Yoga is at the root of Soul Farm. I teach multi-level classes (so you really don't have to worry about doing the pose Eva is hitting here), and love weaving themes and stories throughout. Weather permitting, yoga can be under the tall oak trees, or, if it's a little hot, wet, or buggy, in our Yoga Barn, which provides shelter but still views of our natural world. The Yoga Barn has had quite a history, and you can read about it here.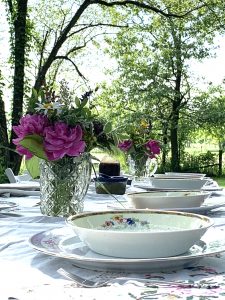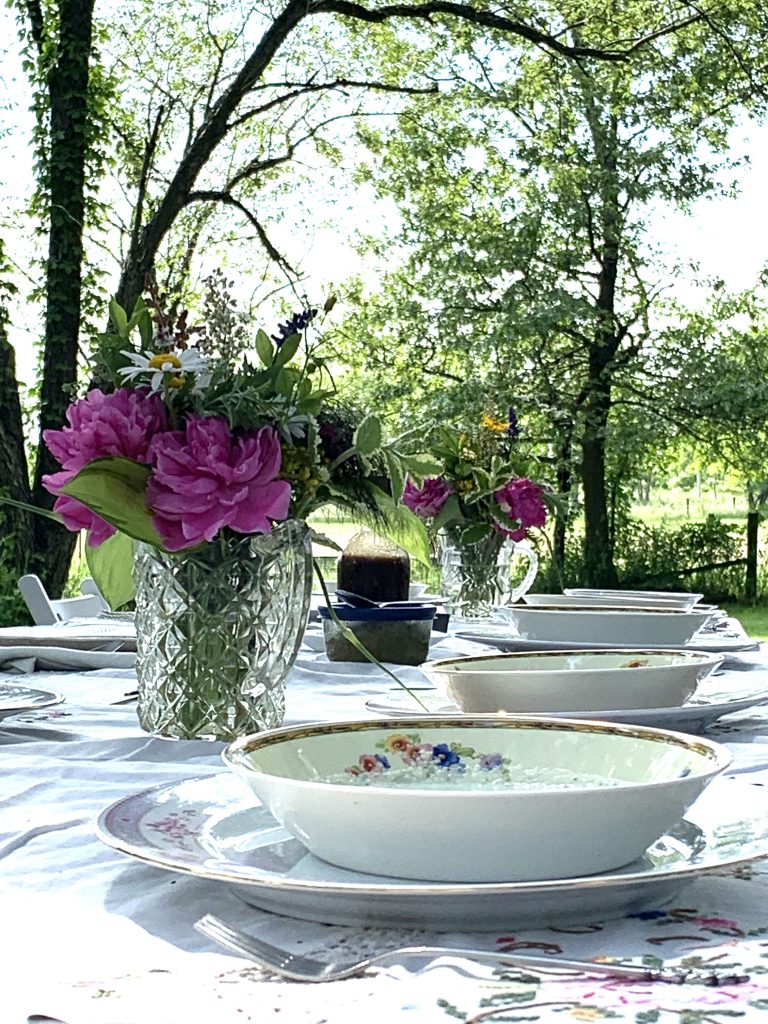 The philosophy of keeping it in our own ecosystem extends to Soul Farm's food…vegetarian midwest. We believe that living locally is best not only for our economy, but for the environment, so as much as possible, we grow our produce, or source from local farmers. Read more about our food and philosophy here!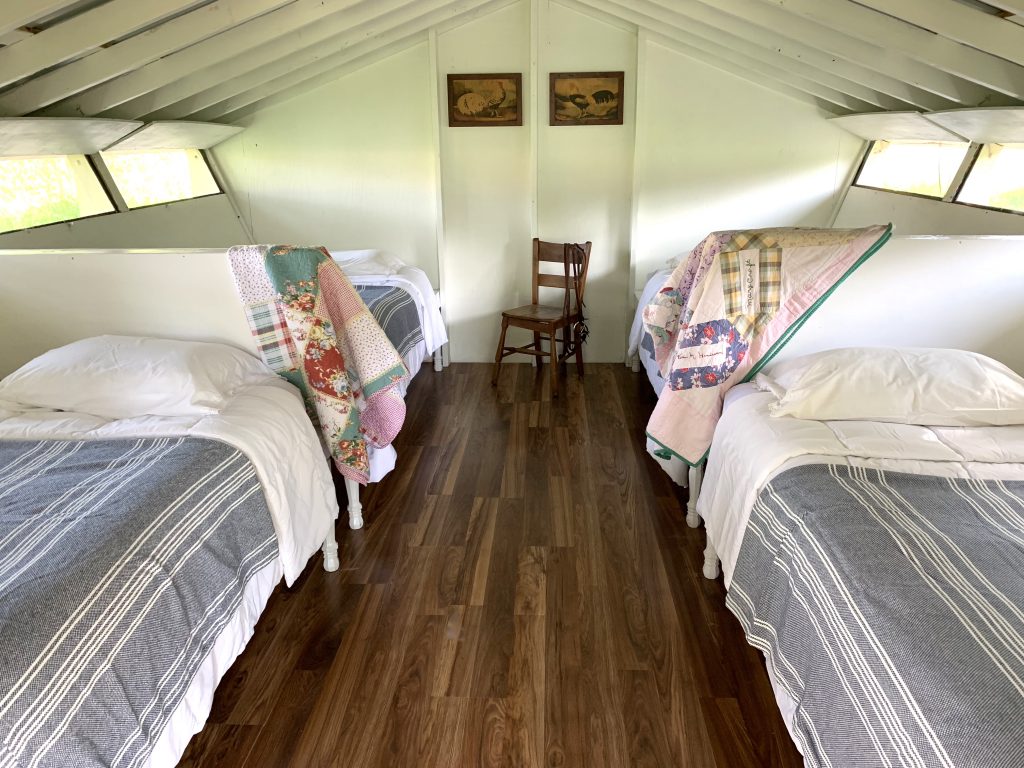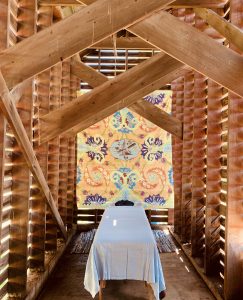 Soul Farm is a "glamping" retreat center. Sleep in the bunkhouse, walled tents, or indoors. We provide comfy beds and the sounds of nature at night. It just might be the best sleep you've ever had.
We've recently opened our massage space in one of the original farm buildings, the corn crib! We need a good name for this treasure of a space.
We have so many blogposts about our history, and our journey here to share; click here if you'd like to learn more about Soul Farm!
Soul Farm Retreats offers 80 acres of woods, pastures, fields and ponds. Our woods are filled with paths for hiking, and someday very soon, horseback riding. We are on a tiny gravel road, very private and quiet. For a fun look at our ponds, click right here!